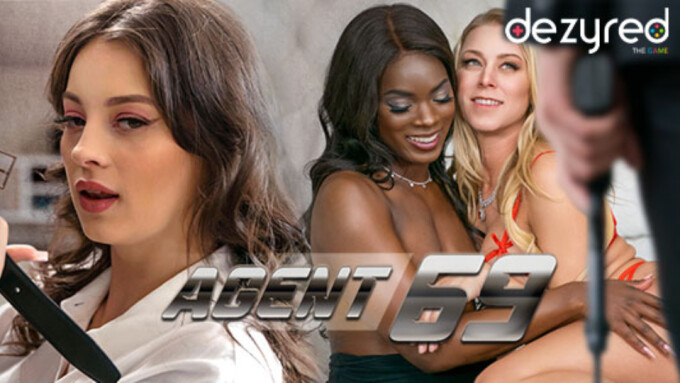 LOS ANGELES — VR Bangers has released a brand-new interactive VR porn game, Agent 69, through its Dezyred.com imprint.
The game stars Maddy May, Ana Foxxx and Katie Morgan "playing some really interesting and interactive roles, and every single person interested in spending some time with them will surely enjoy the process of getting to know them and discovering their sexual secrets," said a rep. "Inside Agent 69, you can become a top-secret agent; it will be all up to you whether you're going to bang the girls — or die
trying."
The game is compatible with most VR headsets and can be played in both 180- and 360-degree field of view.
"Our fans were waiting six months for this latest release, and I am sure that they won't regret
it," said VR Bangers CEO Daniel Abramovich. "The good news is that the new engine is up and running already and they won't have to wait that long ever again."
"All three girls, and our entire team, worked really hard to finish this game," he added. "You have to understand that what we do at Dezyred is not a regular VR porn scene; consider it more as a 'choose your adventure' game, which takes a very long time to create, plan and assemble. That's why the production process is way more sophisticated. But, at the same time, the results are way more satisfying."
Inside the game, Abramovich added, users can unlock plenty of interesting content and "really move around an entire estate, which takes the interactiveness of this newest release to a brand-new level … it's definitely worth discovering every nook and cranny of the game."
Two more interactive games are scheduled for release later this year.
Agent 69 is free to play; visit Dezyred.com and register to begin playing, and follow VR Bangers on Twitter.