In the porn game market, weird is par for the course. Let's face it, lots of porn game developers imagine some pretty wild stories to complement their sexy hentai illustrations. That's the beauty in gaming, it allows creativity to satisfy people's weirdest urges. But in some cases, people have sexual urges they never realized until it was in their faces. Introducing Money Bath VR, one of the strangest porn games you'll ever experience.
Money Bath VR – What The Heck Is It About?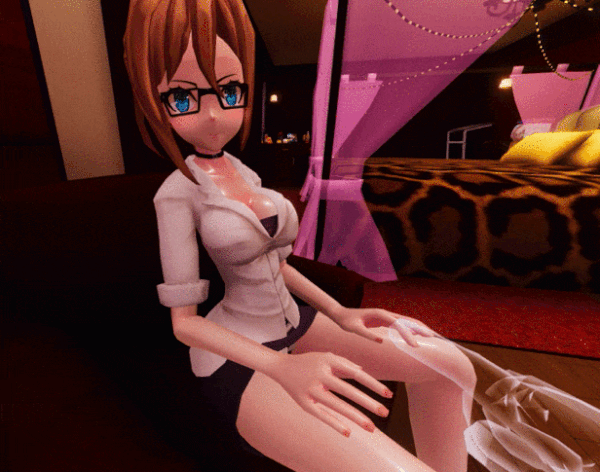 Ripe with hot anime girls, Money Bath VR is a fringe porn game that accommodates those who are turned on by the act of bathing in cash money. It sounds like a rapper's delight, but in actuality, it's a strange, compelling deep dive into the crevices of our sexual minds. It's an exploration of our great oddities.
You'll play the role of a millionaire. You'll be flanked by sexy, slutty anime girls that help push your cultural status.
In some ways, the money hooker game theme certainly isn't new, but it's always compelling even under the least dynamic circumstances.
But Money Bath VR is far from simple, instead, it's a visually sexified undertaking that's hot as a cast iron over a fire.
The initial weirdness certainly can take some getting used to.
But Money Bath VR is super fun and incredibly erotic.
As a guy, you'll appear somewhat like a cat in your metallic, shiny mask. There is a slight furry porn game quality to Money Bath VR, but not enough to make it so. It's furry fringe, operating on the edge of qualification.
Money Bath VR makes our top Oculus VR porn games list. Because, it deserves a spot, period.
Graphics
Money Bath VR's graphics are pretty insane. There is a dark hue that restrains vibrant color layers. It always feels as if you're operating in the evening, with dim lights toning down pinks and whites and rosy flesh tones.
It's cryptic, but it works.
You'll notice that gold pops from your screen, because, of course, it does. Money is the name of this porn game.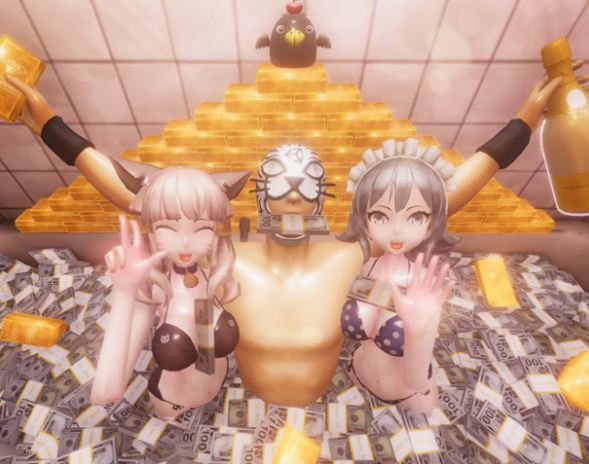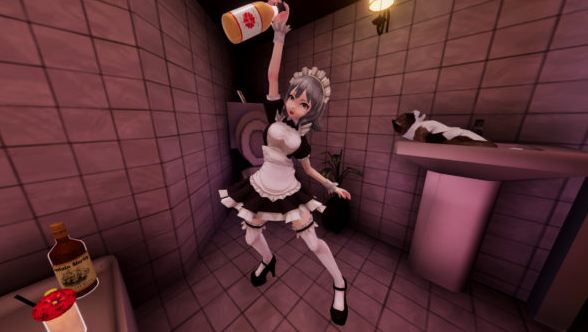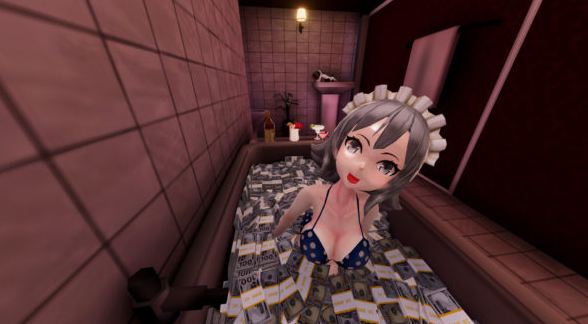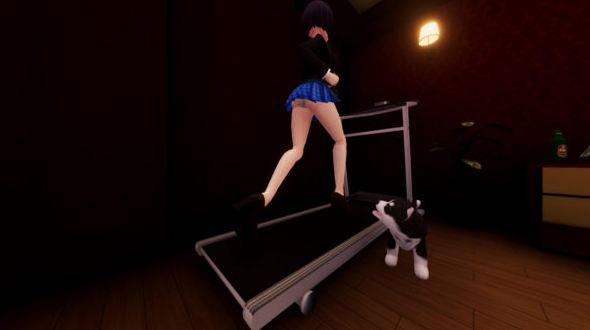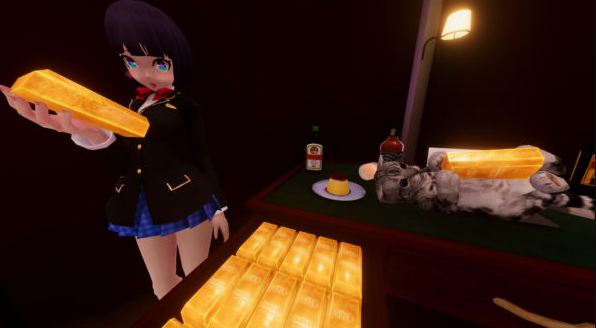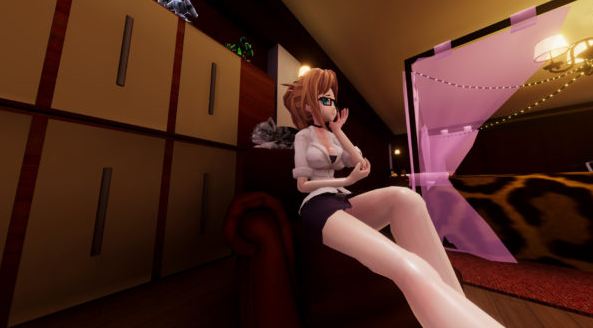 Money Bath VR is lavish, sexy, and dark. Its graphics are outstanding and the concept is so unique it's difficult to compare it to any other porn game. You'll feel empowered bathing in cash money with hot anime girls that only love you for your bank account. The presence of gold throughout highlights an emphasis on glam.