Developers VRJCC, the makers of Let's Play with Nanai!, has come out with their latest porn game gem: Let's Play with Anna. We've awarded Let's Play with Anna! a slot in our top Oculus porn games list. Deservingly so, VRJCC created a special Oculus version.
Let's Play With Anna! – What's It About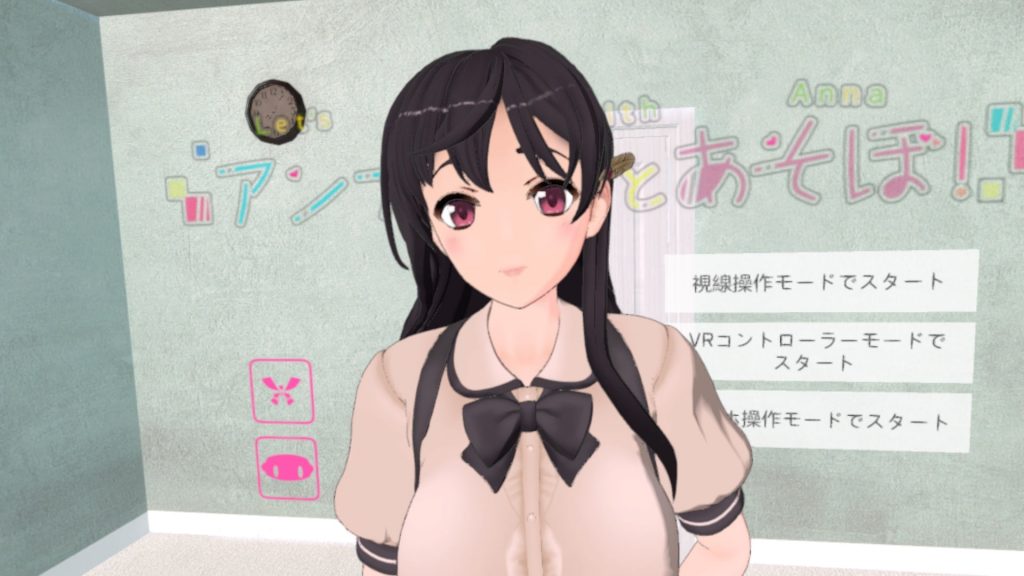 Let's Play With Anna! is a visually stimulating, hentai porn game experience that also works wonderfully via VR devices such as your Oculus.
The porn game features a girl named Anna. She's a young, extremely cute, and sexy girl whose submissive side appeals to porn gamers with an affinity for complete control.
You can change Anna's clothing.
The entire experience is synced up with your devices.
There is nothing complicated about the Let's Play With Anna! experience. It's easy to pick up on the game. It's intended to be a highly visual experience that's both immersive and addictive. It definitely accomplishes both.
The downside to Let's Play With Anna! is that it costs a pretty penny, as you'll see in the remaining part of my Let's Play With Anna! review. It's high quality, but is it worth shelling out hard earned cash to play?
Let's have a look.
Graphics
In terms of hentai porn game illustrations, Let's Play With Anna! impresses as much as it gets your juices flowing.
Developers created Anna as a sexy, yet soft, Disney-eyed character that's submissive and gentle. Her breast is nearly perfect, but not so perfect that they don't appear real.
Her eyes have a sinister red shade, but the eyebrows and pink tones in her cheek keep her personality restrained.
Anna's body is natural, traditional, and arousing. She's very visually stimulating.
In general, her body contorts in a realistic fashion. For example, when she's riding you, her natural tits swing and sway according to the laws of cowgirl sex physics.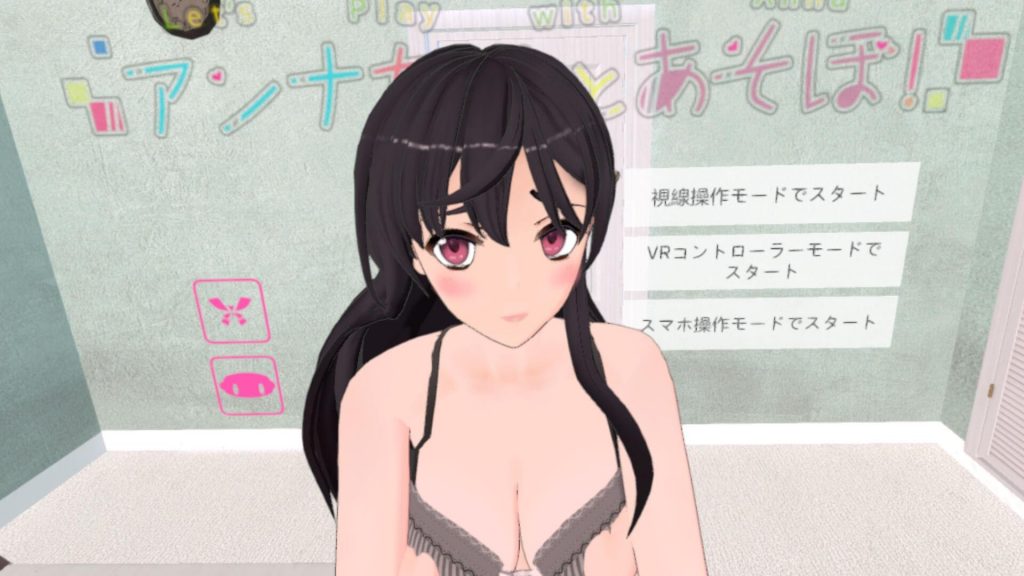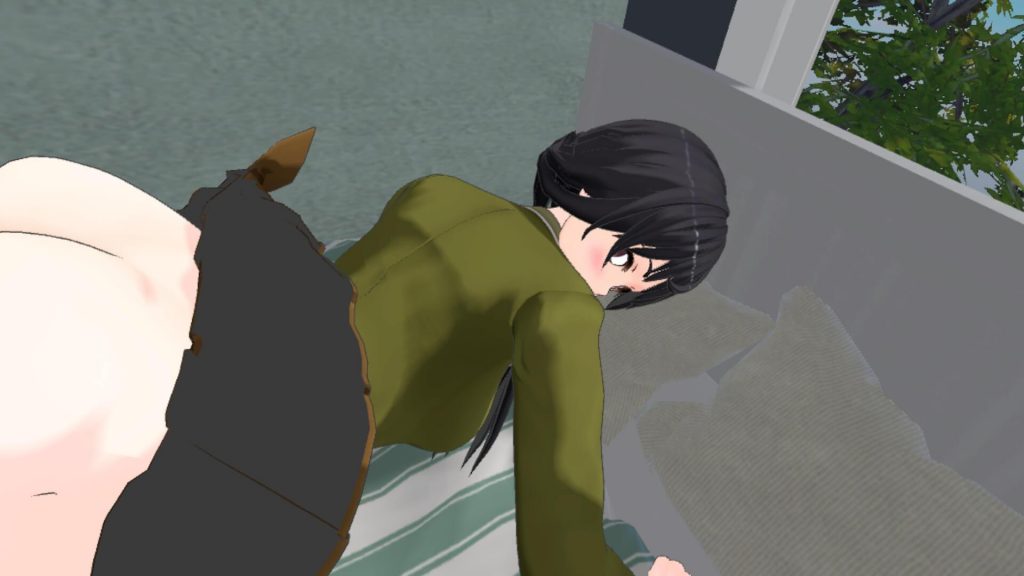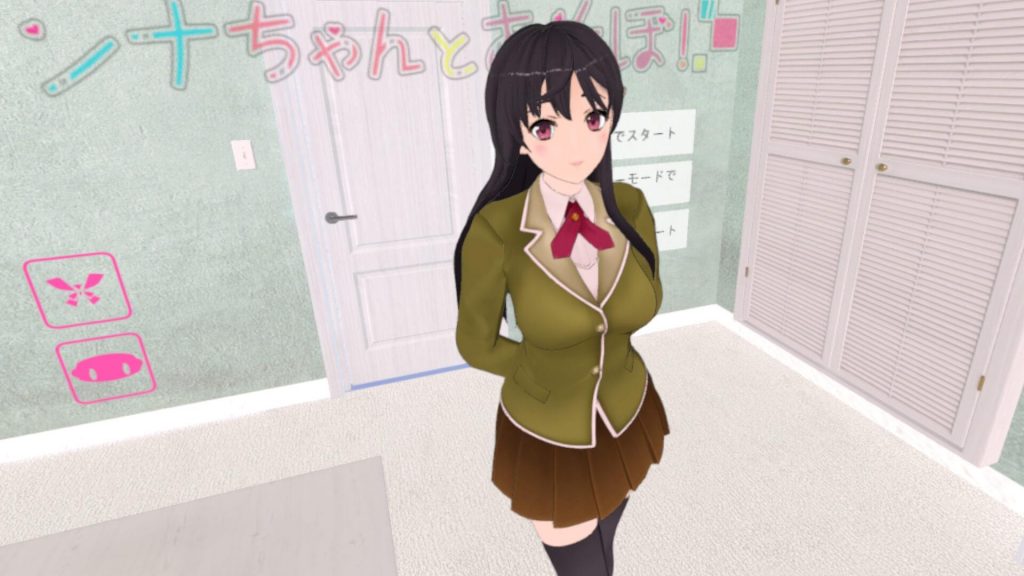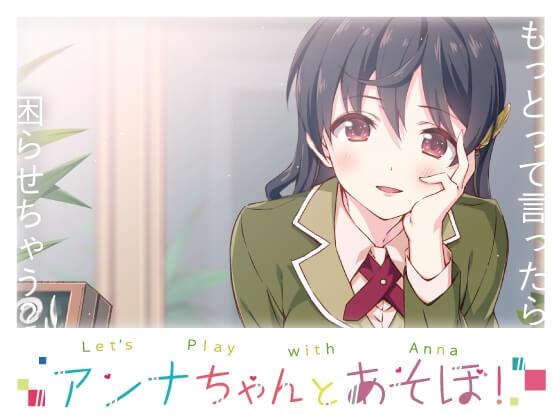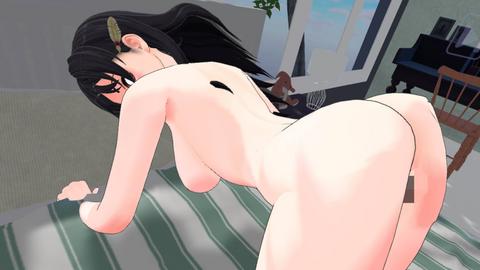 Tech & Cost
Let's Play With Anna! cost $30.47. It's not a cheap porn game experience. Remember, we serve up a big library of free porn games. So if you aren't interested in shelling out dolla' bills, pop on our free porn games.
That said, nothing wrong with paying if you have the money to spend. Let's Play With Anna! is solid hentai, VR porn game.
Let's Play With Anna! works on Oculus Rift CV1, HTC Vive, and Windows. Your iPhone 4 or Android 4.2 (or later for each respectively) can serve as controls for VR experiences.
Let's Play With Anna! impresses with its gentle, sexy hentai illustrations. Anna captivates and entices us all at the same time. She offers us an immersive experience through our Oculus and other compatible VR devices.
But she's pricey. And there are a lot of good free porn games or paid porn games that cost much, much less.
Ideally, quality is going to cost you. But $30 is a steep price to pay for a porn game.
But you know how much a porn game is worth?
What someone will pay for it.
GOD BLESS AMERICA!!!
So you decide and give us some feedback if you felt the experience was worth paying for.